No Wind Days
Best things to do in your kitesurfing holidays in Cape Town on no-wind days … or for your non-kitesurfing partner / friend
2013. 2014. 2015. 2016. Cape Town is voted best City in the world - UK Telegraph Awards. April 2016: The winners of the 2015-16 Telegraph Travel Awards - voted for by more than 75,000 readers - have been announced and Cape Town scooped the best city award for the fourth consecutive year. This is a great accolade and we are very proud of our city and its people and products.
2014. The New York Times has named Cape Town in 2014 as the number one place to visit in the world!
2011 and 2012. Cape Town was elected in 2011 and 2012 by the world's largest travel community Tripadvisor as the no. 1 holiday destination in the world! So do not worry too much, there are plenty of things to do here ....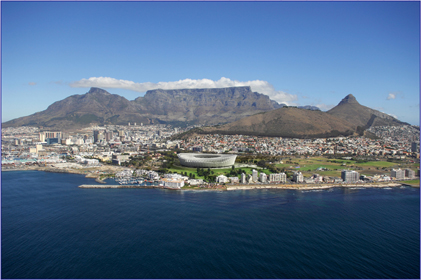 Here is a video about Cape Town. You will see hundreds of activities to do, when there is no wind or for your partner:
Excursions
Safari, wildlife and nature tours
Visit Table Mountain
Visit Cape of Good Hope / Cape Point
Wine tasting and wine routes
Sea and fresh water kayaking
Hiking and nature trails
Shopping- Century City and Waterfront shopping centers
Paintball
Mountain Biking
Abseiling and canopy tours
Paragliding (tandem flight possible)
Helicopter tours
Sandboarding
Tandem Skydiving
Quad Biking
Bungee Jumping
Wellness and physiotherapy .. to treat your sore muscles
And more ...
Watersports
Cable skiing
Wakeboarding
Bodyboarding (we rent body boards)
Surfing
Stand up paddle boarding
Scuba diving
Big game fishing
And more…
We keep a longs list of possible excursions at the Kitehahunas Beach House with all details for you.